| | |
| --- | --- |
| | |
| | Mainsail design has a soft shelf foot enabling the outhaul to effect the whole of the bottom half of the sails shape. The sail does not require too much cunningham and has a tendency to require backstay early.. material choice is the same as JIB although our recommendation remains the same. |
| | 1) Dimension Polyant 180 HTP (about a 3.9oz)- this is very long lasting and the one we recommend as there is little performance drop and after just a few races it out performs its lighter rivals. (has a rip-stop look about it) |
| | 2) Contender 2.99oz Polykote ripstop - lighter weigh cloth which is sensitive in the light and still heavy enough to last a season or two... |
| | |
| | |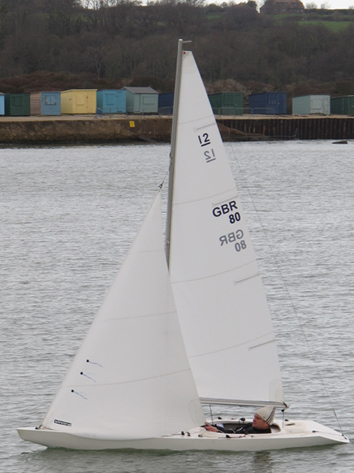 SAIL CARE.. to dramatically extend the life of you racing sail store carefully either in TUBES or rolled up in a bag. avoid any
creasing - More damage is done off the water than on. Unfurl your sail before dropping to avoid twisting the luff wire.
Roll up form the head down quite tight.