WINNING JIB £220 Dacron
or £130 for monofilm

First sail to be designed it took 19 developments before we settled on Dev 18.. All jibs are the same shape and size and guaranteed to fit to the illusion class rules. There are two cloth weights & suppliers to choose from.

1) Dimension Polyant 180 HTP (about a 3.9oz)- this is very long lasting and the one we recommend as there is little performance drop and after just a few races it out performs its lighter rivals. (has a rip-stop look)

2) Contender 2.99oz Polykote ripstop - lighter weigh cloth which is really good in 0 to 10 knots.....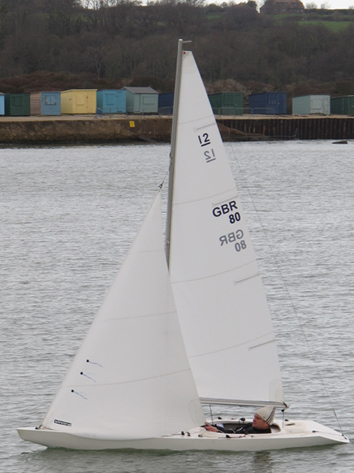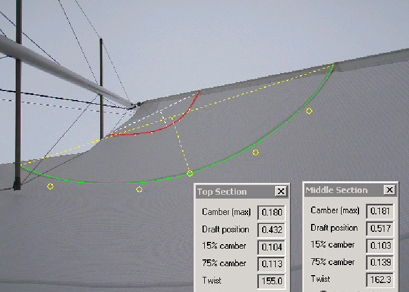 SAIL CARE.. to dramatically extend the life of you racing sail store carefully either in TUBES or rolled up in a bag. avoid any
creasing - More damage is done off the water than on. Unfurl your sail before dropping to avoid twisting the luff wire.
Roll up form the head down quite tight.